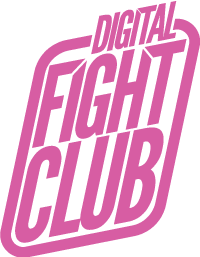 The first rule of Digital Fight Club is… You talk about Digital Fight Club
We put 2 technology experts in a boxing ring 2 feet from each other in front of 5 accomplished "referees" and let them defend their position on a topic in their field.
We do this in front of 500 CEOs, technologists, entrepreneurs and investors. So there is no pressure.
Then we let the refs and audience (that's you) vote for a winner. That's not boring. That's fun.
…and you might learn something.
We believe Digital Fight Club is one of the best and innovative events highlighting today's brightest minds without being boring. Don't believe us? Read what others are saying…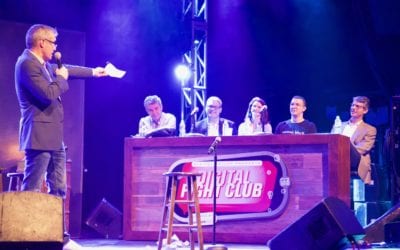 Contenders went toe to toe on a hotbed of technology topics at Wednesday's Digital Fight Club, the 2018 edition. Ten of Dallas-Fort Worth's top minds debated unanswered questions in the hottest tech topics. The third Fight Club event brought out a host of innovators,...