Cyber: Dallas
April 19, 2023  – Granada Theater
We asked DFWs top Corporate CISOs to give us challenging cybersecurity issues and we're having top VAR execs duke it out on stage in a raucous debate.
Tired of hearing the same 'ol same 'ol at cybersecurity conferences? Tired of being kissed up to or not being able to speak your mind in a proposal?
So are we.
Only 40 CISOs, 40 VARs/MSSps and 5 Vendors may attend. Everyone gets to vote for the winners. No pressure.
Mayhem, indeed!
Never been to a Digital Fight Club and want to know what it's all about? Watch a few fights on our YouTube channel.
Not sure what a Digital Fight Club is?
Watch Becca Weigman and Eric Myers spar over the ad agency model of the future.
Produced by: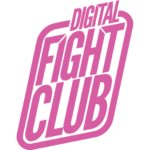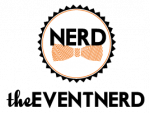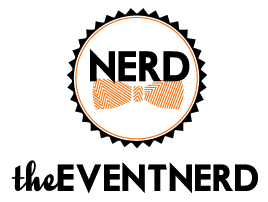 Fight 1
Zero Trust: myth or reality?
Fight 2
Ransomware Victims: to pay or not to pay?
Fight 3
Cyber Hiring Problem: why so many unfilled positions?
Fight 4
To certify or not to certify?
Fight 5
Govt. Cyber Regulation: Is the porridge too cold, too hot or just right?
Here's how to participate:
No tickets will be made available to the general public. VARs/MSSPs and Corporations (CISOs & teams) attend as a unit. Their people register individually with codes we give them once they have been accepted into the event.
Corporate (CISO)
Coprorate CISOs (or equivalent) and their teams go for free and must be VAR users
FREE
1 – VIP ticket

Virtual VIP Reception (Corprate CISOs and VAR CEOs)
Must be CISO or equivalent

4 – GA tickets

Must be on corporate CISO team

After Party access
How do you get access as a CISO?
Your CISO or equivalent needs to attend. This is not a "send my minions" sort of event.
You need to be a corporation that uses VARs. Or is about to. This is the place to do your recon.
Bring your senior team members
There are only 40 Corporate CISO blocks available.
Email Michael Pratt at mike@digitalfightclub.co to get a code.
VARs/MSSPs
There are no "pay for play" speaking roles. Participating VARs/MSSPs and vendors chip in to help us cover costs by buying a "block" that suits their needs.
There are 3 levels.
Standard: $1,500

1 – VIP ticket

VIP Reception access
After Party access
VIP parking

4 – GA tickets
Must be senior VAR/MSSP employees

Premium: $3,000

2 – VIP tickets

VIP Reception access
After Party Access
VIP parking
VIP seating

6 – GA tickets
Must be senior VAR/MSSP employees
There are only 40 total VAR/MSSP blocks avaialble. That includes the 10 VAR/MSSP fighter slots.
Sponsors
We only have room for 5 sponsors and we let a few technology vendors and a few VARs/MSSPs take down sponsorships for a total of 5 slots. Each gets to represent one of the fights. Email Michael Pratt at mike@digitalfightclub.co for more details. You might be the one of the lucky 5!